After all that weight of late, how bout' a bit of joy?
I love how God knows just what I need. Laughter, lightness, love. These, I received last night when my step-daughter came over. How I adore that girl.
So far, I've spotlighted Verity and True. I thought today, I'd spotlight my Megan.
She's been in my life since she was eleven. Since I was twenty-one. Now she is the age I was when I became her step-mother. Wow. That's crazy. It's amazing that I've been privileged to see her grow from a child to an adult.
She has been a blessing in my life, teaching my young heart many lessons about pre-teens and teenagers. I got my schooling early. And now she has blossomed into an amazing young lady.
Megan has always been so good to me. Never was I placed in the wicked step-mother category. I played the role of another sort-of mother while she was growing up but it was really more like the role of aunt or even big sister because we're so close in age.
Today, she is my friend.
A friend who makes me cry with laughter, who lets me teach her, who warms my heart with her encouraging words and teaches me.
Yep, I love that girl.
God is good. He has given her to me and it is all gift.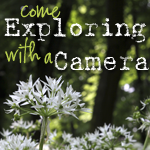 communal global
,
On Your Heart Tuesdays